Enter your name and email to download our free guide "Beginner's Blueprint to Clean Living"
Are you ready to be awakened to live your best life and feel amazing instead of just "fine"?
We use the term "awakened" because that is exactly what happens when you live at your highest quality of life.  When we teach our lifestyle pillars – nutrition, detoxification, movement, mindfulness, sleep hygiene, and loving kindness – this is a vehicle to transform lives.
Following an anti-inflammatory lifestyle should not be the means to an end. In fact, it is really the means to a BEGINNING. Think about how empowering that is. When you are at your healthiest as it relates to mind, body, and spirit, you not only transform your life, but it gives you the power to transform other lives as well.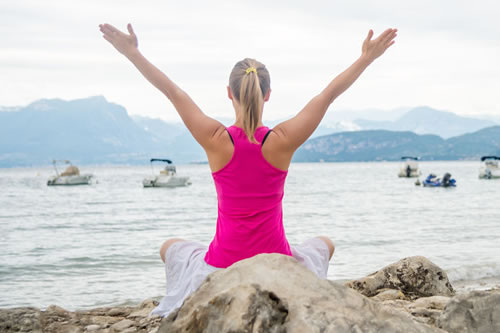 YOU begin to see yourself as the change or the impact that truly makes a difference in the lives that matter to you.
Hopefully that inspires you beyond just your family and friends. You begin to see how we are all connected and that each of us has the power to positively affect our world. Your awakening to a more fulfilling life begins with optimal health.
Let us help you so that you in turn can be the positive light that is meant to shine.
ABOUT DR. DAN NEIDES & DR. JESSICA HUTCHINS
Dan Neides is board certified in Family Medicine, practicing for 21 years at The Cleveland Clinic, the last few as chief operating officer and vice chair of the Wellness Institute. This was time well spent diving into lifestyle and functional medicine, while focusing on both disease reversal and prevention.
Jessica Hutchins is one of a handful of doctors in the world who are both board certified in OBGYN and certified in Functional Medicine, allowing for a unique perspective to fully understand your symptoms and concerns.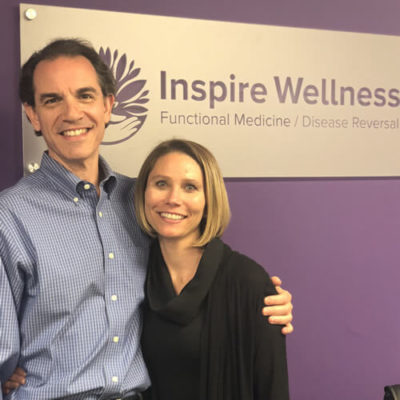 I cannot thank Dr. Jessica Hutchins enough for basically saving my life after over 15 years of gradually increasing sickness.  What started as mild sinus and digestive issues in my early 20's, grew a little worse each year and became debilitating by my late 30's...I am now back to work full time, feeling like I did in my 20's, and loving life actively with my 2 daughters and wife...All thanks to Dr. Hutchins and the good Lord!"
I cannot say enough great things about Dr. Dan Neides. After years of suffering with terrible acid reflux and inflammation and being on drugs for a decade I must admit I was skeptical when he told me we would not just treat the symptoms, but actually get to the root cause of the problem, correct it, and get me healthy again. The results were nothing short of amazing.
Most of the time, you go to your doctor on a routine basis for the normal things...an annual physical, a nagging cold or flu or other run of the mill issues.  Often they will prescribe some medication and you move on.  That's typical, right? Dan Neides, represents a different type of physician.  I have trusted the care of my family and myself to Dan for close to 20 years because he is different.  He doesn't look to medicine as a default remedy, he looks deeper into the root cause of the issue and then formulates a strategy to overcome the problem....I am 100% a healthier, happier and better person because of Dan Neides.
After 2 years of suffering with GI issues and using multiple prescription and over-the-counter medicines to no avail, I was introduced to Dr. Jessica Hutchins. She was the first doctor that sat and listened to ALL my symptoms, even those that I didn't think were related or even mattered...Dr. Hutchins taught me about foods that create a healthy GI environment and the foods to avoid that wreak havoc on the human body. I am so grateful to Dr. Hutchins for giving me the tools to get my health, energy and quality of life back."
Dr. Jessica Hutchins was my doctor for a period of almost 2 years, and I can't say enough good things about her! She is a top-notch functional medicine doctor, and she combines her extensive medical knowledge and skills with a very patient-centered approach.